Why an Ice Mold ?
Taisin President, Kondo Nobuaki actually came up with the idea for the ice mold machine at a bar in Tokyo. After he saw the bartender take a considerable amount of time to carve a ball from a solid block of ice for a customer's whiskey, he put his knowledge of precision metals to work and invented a better, faster and easier way to make a perfect ice ball every time, the Taisin Ice Mold.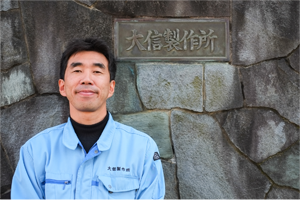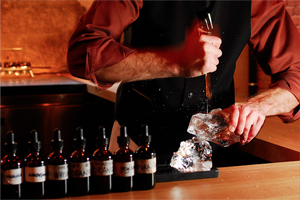 Why Taisin?

Original Ice Mold

Made In Japan

Customized Ice Molds

More Than 5500 Sold
The ice mold machine was created by Taisin, an expert in precision metal works since 1965. Combining the highest-grade materials available, the Taisin Ice Mold has sold more than 5500 units in 20 different countries across the globe. The Taisin Ice Mold is trusted by over 1500 clients, ranging from from luxury hotels to sports bars, for its fine Japanese quality, customized shapes, and its elegant and simplistic design.