New icemold product Hexagonal 65
|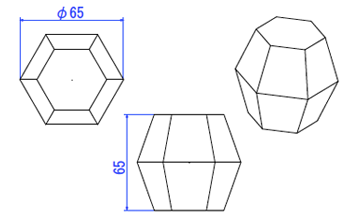 We added new product Hexagonal 65.
It is form to remind you of a diamond with a hexagonal-shaped thing in addition to a classic ball.
Because the top surface of the ice is flat, it becomes the shape that is easy to drink.
The size is 65mm in diameter with the popularity and you can use it in much of scene.
In BAR, please conjugate.
---